Your partner for exclusive On- and Offroad Adventures
Winter season: Snowmobile Adventures
Our luxury-tour includes all available Snowmobile trails (a total of about 60-70 kilometers incl. sites such as Lago Nero, Splügen Pass ). You will also see additional nature trails, ghost villages and much more (depending on the weather and snow situation). Berfore driving back to basecamp get a rest at a Rifugio (mountain refuge). Food and drinks are included in the price (4 course menu with antipasti, pasta, meat and dessert. Wine, coffee, grappa). Tour takes about overall 4 hours. Saturday lunch takes place at famous Dogana Vegia Restaurant. Important to know: Available from Tuesday to Saturday. Meeting time at around 09:30/10:00 am Price is per person and snowmobile (in CHF) Passengers can be booked (paying only the lunch), use the add-on feature This tour is private guided, no other persons with you. Pricing: 1 Snowmobile/ 1 Person: CHF 619.00 (Passenger CHF 55.00) 2 Snowmobiles: CHF 499.00 per Snowmobil/Person (Passenger CHF 55.00) from 3 Snowmobiles: CHF 459.00 per Snowmobile/Person (Passenger CHF 55.00) More than 6 snowmobiles: Please contact us for an indivdual offer.
From CHF 459
Leaving our base in Madesimo we ride on the freshly prepared track to Cava and from there on a narrow road to Lago Nero (Black Lake). Marvelous wintery landscapes are expecting you. After going downhill for a while we pass by Mount Splugen and, again, climb up to Splugen Pass until we reach the Swiss border. Tour takes about 2 hours. This is our favourite tour Important to know This tour is available Saturday and Sunday at 11:30 Price is per snowmobile for 1 or 2 persons other days: Ask for availability and prices
From CHF 290
This is the real challenge. After briefing at base camp everyone gets his personal snowmobile for the day. At morning we enjoy same routes as within tour 6L. After lunch (included in the price) we start for a second tour now also exploring unprepared trails, enjoying some offpiste driving. This tour is requiring good physical fitness, and is best suited for experienced riders. The tour is private guided in english, available from Tuesday to Saturday. Meeting time is 10:00 am The price per person is including: - One Snowmobile per Person - 4 Course lunch, all drinks included - Luxury tour in morning - Challenging afternoon tour exploring offpiste experience - Post Tour cocktails Price: 4-8 Persons/Snowmobiles: CHF 789.00 p.p. 3 Persons/Snowmobiles: CHF 869.00 p.p. 2 Persons/Snowmobiles: CHF 999.00 p.p
From CHF 789
Summer Season: Offroad Tours and Events
Drive a Formel BMW race car
From CHF 890
Mit dem FunBoost Rennbuggy im Gelände Das Erlebnis für Motorsportbegeisterte 130 PS, 350 kg Gewicht, sequentielles Getriebe - ein Drifterlebnis der Extraklasse Eine enge Rundstrecke (Dirt Track) mit vielen Kurven wartet auf Euch! Ein neues Erlebnis, in Zusammenarbeit mit Fredy Barth Motorsport & Event, begeistert Motorsport-Fans. Zuerst erfolgt natürlich ein Briefing mit Sicherheitsinstruktionen, dann wird die Ausrüstung (Helme/Overall) abgegeben. Begleitet von einem erfahrenen Instruktor erfolgen ein paar Einführungsrunden auf der Offroad-Strecke. Anschliessend darf dann richtig Gas gegeben werden. Zum Schluss dann der Höhepunkt: Ein Rennen über eine Stunde mit Fahrerwechsel, das Team das am meisten Runden absolviert gewinnt Täglich, Verfügbarkeit vorbehalten, Dauer: 1/2 Tagesanlass Reservation erforderlich Für Gruppen ab 12 Personen Durchführungsort: Direkt bei der beliebten und nahe Basel (30 Autominuten) gelegenen Rundstrecke von Anneau du Rhin befindet sich die Basis von Fredy Barth Motorsport & Event.
From CHF 590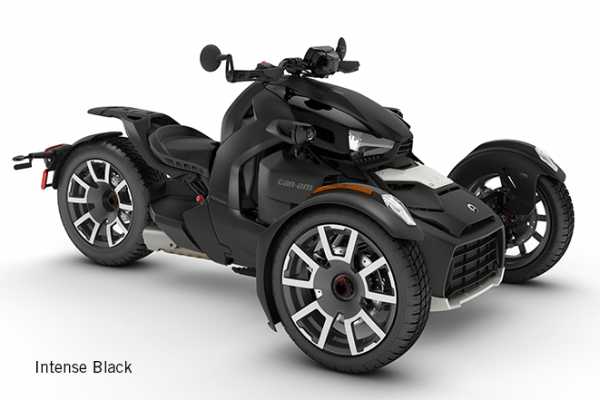 Enjoy a guided tour with the new CanAm Ryker After welcome a drivers briefing and safety instructions meeting will take place. Guests will receive information about how to drive the vehicles off- and onroad. Also technique how to drive on sonw will explained. Practical training to follow. - CanAm Ryker for one person - Helmet - Theoretical and practical driving training off- and onroad - Guided tour - Coffee break - Damage insurance (self coverage CHF 2,000.00 (Optional upon request: Reduction Selvf coverage to CHF 500.00) Event duration: about 2 to 2 1/2 hours Requirements: - Valid drivers license (Motorbike and/or Car), license must be valid to drive in Switzerland - Minimum age for drivers: 25 years
From CHF 295
New from Spring 2021:
Offroad Tours and Events close to Basel/Mulhouse
Available from Spring 2021:
Guided offroad tours and events in the Alsace, close to Basel.
Also possible in combination with:
- Race car driving
- Formula car driving
- Race Offroad Buggy driving
Location: Racetrack Anneau-du-Rhin
---